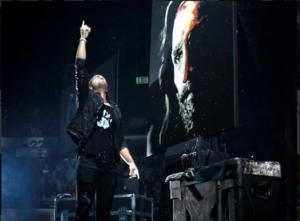 Come be a part of a VISUAL WORSHIPING experience at 'The Reason' with guest Jared Emerson. Jared is a fantastic artist that will leave you amazed at the talent and his passion for God.
"My faith has given me the strength to set a level of intensity that pours onto the canvas every time I paint." -Jared
Come see this artistry in action with the sights and sounds of Praise Cathedral Music Ministries next Sunday December 9th at 10:30am and 3:00pm.