Worship Opportunities

Sunday
9:00 AM & 10:30 AM – Morning Worship Services.
Tuesday
Men's prayer breakfast Tuesdays at 8:00 AM in the Fellowship Center
Morning prayer service Tuesdays at 11:00 AM in the Prayer Chapel
Online Prayer Gathering Tuesdays at 7:00 PM.
Wednesday
Join us for Pastor's Bible study on Wednesdays at 7:00 PM in the Dining Center.

Upcoming Events
Easter Schedule
Good Friday Communion Service:  Friday, April 7 at 12:00 PM in the Worship Center
Children's Easter Egg Hunt:  Saturday, April 8 at 5:00 PM on the ballfields behind the office building
Easter Worship Services:  9:00 AM and 10:30 AM with the choir in both services

Veterans Outreach
Information Form
If you are a Veteran or know a Veteran that would like to be a part of our new Veterans' outreach group please fill out the form found in the link above. 
Candy Needed
Candy is needed for the Praise Kids Easter Egg Hunt.  New, unopened bags of candy can be dropped off at the Connect Center or in the Children's Center.
Church Picnic
All are invited to our church picnic on Sunday, April 23 at 5:00 PM here on the church campus.  We will have food trucks (Backporch BBQ, G-Rod Latin Infusion, & Pound Cake Man), inflatables on the ballfield for the kids, and fun, and fellowship for all.  Don't forget to bring your chair.
Graduate Sunday
REGISTER ONLINE HERE
On Sunday, May 21 in the 10:30 AM Worship Service, Praise Cathedral graduates will be honored and presented with a graduation gift. Graduates are welcome to wear their caps and gowns if they would like. Please register your student with their name and school by Monday, May 15.  Please contact Pastor Bo at 864-879-4878 or bmadden@praisecathedral.org with any questions.
Nursing Homes
If you are interested in helping with the nursing homes, please contact Pastor Chris at 864-879-4878 or ccriswell@praisecathedral.org.
DEPARTMENT NEWS
PRAISE KIDS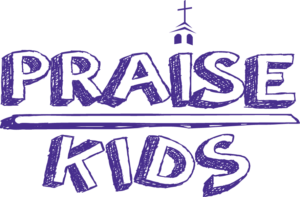 Pastor Corey Rogers
crogers@praisecathedral.org
Easter Egg Hunt
All children are invited to our annual Easter Egg Hunt on Saturday, April 8 at 5:00 PM on the ballfields behind the administrative offices.  This is a free event.  Come for a fun time of fellowship.
Kidfest
REGISTER ONLINE HERE
Kidfest is an annual children's event designed for 6 to 12-year-olds. This is a weekend worship service geared to give children an opportunity to come together with kids from other churches in various cities and states for the purpose of worshipping God and having a good time of fellowship and fun. You will not want your child to miss this remarkable event and opportunity to grow closer to Jesus.  We will have a Kidfest parent meeting and parents must attend. Brandy will send this date to you as we get closer.  A $50 Deposit must be made to reserve your seat per person by March 1, 2023.  Final payment needs to be made by 4/1/23.
Royal Rangers' Pow-Wow
REGISTER ONLINE HERE (RANGERS ONLY)
REGISTER ONLINE HERE (ADULTS ONLY)
The 2023 Royal Rangers' Pow-Wow for ages 3rd grade – 12th grade will be Friday, May 19 at 3:00 PM – Saturday, May 20 at 11:30 AM at the River Oaks Retreat Center.  There is a separate registration for Dads and Commanders.  Please see the two registration links above.  Contact Pastor Corey at crogers@praisecathedral.org or 864-879-4878 with any questions.
Praise Kids' App
Download the Praise Kids app. There is a calendar of events, registration links, and information about the ministry in this easy-to-use app.
iFit Class
Our iFit class is open!! Please continue to keep our Special Needs Ministry in your prayers as we minister to every precious child that joins our class.
PCS STUDENT MINISTRY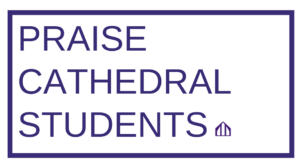 Pastor Bo Madden
bmadden@praisecathedral.org

Parents' Facebook Group
Parents…make sure to follow us on our PCS Parent Facebook group so you can keep up with everything happening in PCS.  Search for PCS Parents on Facebook, and request to join.
GROUNDED COLLEGE & YOUNG ADULT MINISTRY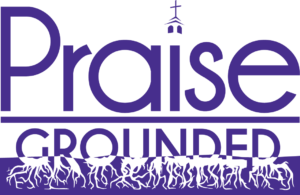 Pastor Jonathan McClain
jmcclain@praisecathedral.org
Do you have a student away at College? Please let us know where they are attending and we'll put them on our list to receive goodies, care packages, or a campus visit when those are available again.  Please fill out this form to get us their info. 
HIGHLIGHTS SENIOR ADULT MINISTRY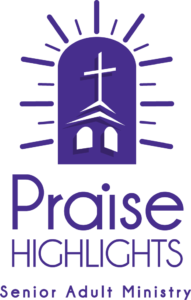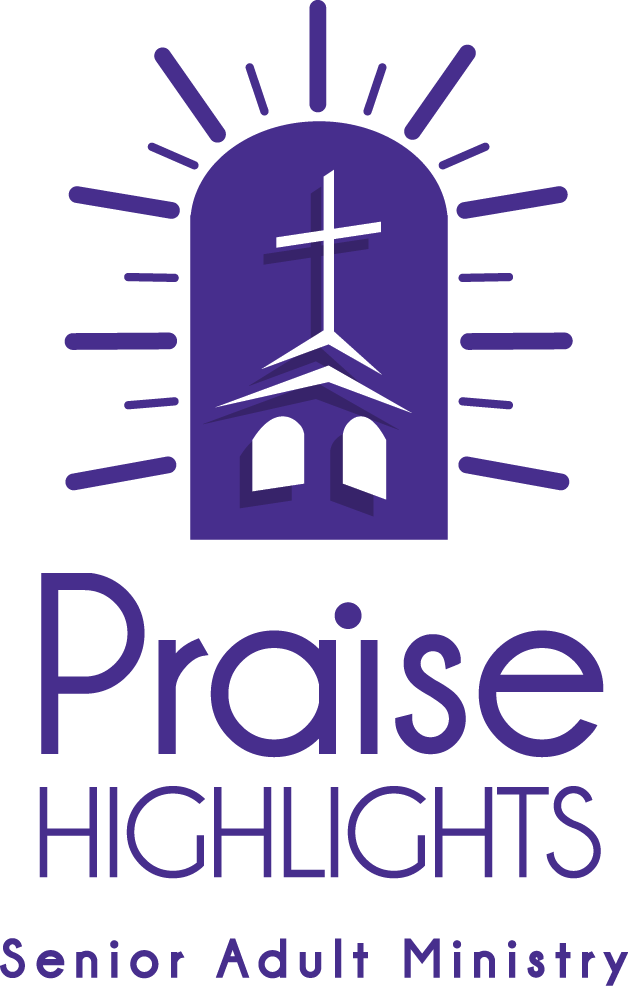 Steve & Sue Howard
showard@praisecathedral.org
Senior Adult Meal
REGISTER ONLINE HERE
Our next senior adult meal will be Sunday, April 2 in the Dining Center following the 10:30 AM worship service.  The menu will include beef stew with rice, macaroni & cheese, pineapple casserole, salad, and strawberry shortcake.  Register at the link above.  Contact Steve & Sue Howard at showard@praisecathedral.org with any questions.

Tuesday Tea
REGISTER ONLINE HERE
All senior adult ladies are invited to our next Tuesday Tea at Two on Tuesday, April 11 at 2:00 PM in the Dining Center.  Register online at the link above or stop by the Connect Center.  Please contact Sue Howard at 864-879-4878 or showard@praisecathedral.org with any questions.
SCCOG Palmetto Gathering
All senior adults are invited to the Church of God State Senior Adult Retreat at the SCCOG Mauldin Convention Center on May 26 & 27.  Please see Sue Howard at the Connect Center for information.

MUSIC MINISTRY NEWS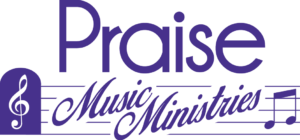 Pastor Bob McCuen
bmccuen@praisecathedral.org
Are you are interested in being a part of the choir? Please contact Pastor Bob at 864-350-8433 or bmccuen@praisecathedral.org for more information.
PRAYER & INTERCESSION MINISTRY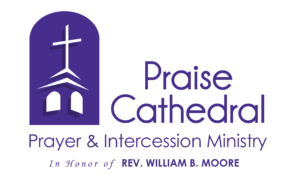 Our Prayer and Intercessory Ministry Team is continually covering your needs and requests in prayer.  Prayer requests may be submitted online or in the boxes located throughout the lobby. If you are interested in joining our team, please email Becky McCuen at rebeccamccuen@praisecathedral.org, or contact the church office at 864-879-4878.
FAMILY MINISTRIES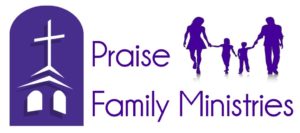 Pastor Brent Rains
brentrains@praisecathedral.org
LADIES' MINISTRIES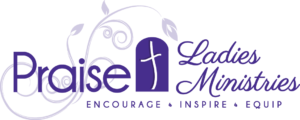 praiseladies@praisecathedral.org
Ladies Bible Study
This six-week study focuses on Paul's three missionary journies, the Jerusalem Council, and Paul's arrest, ministry, & imprisonment in Rome. (Chapters 13-28)
Four classes of Bible Study are offered on the following days and times: Sunday evenings at 6:00 pm in the Dining Center, Monday lunch at 12:30 pm in Greenville, Thursday morning at 9:30 am in the Dining Center, and Thursday evening at 6:45 pm in the Dining Center.
Contact Jeanne Harvey at praiseladies@praisecathedral.org or 864-879-4878 for more information.
Ladies Retreat
REGISTER ONLINE HERE
Life is filled with highs, lows, questions, and changes. In the natural, it is easy to allow this to deplete us from having a sense of happiness and peace, but it doesn't have to rob us from living in the fullness of the JOY of the Lord. Truth is, however, JOY is a fruit that we bear and often busyness takes over. Instead of abiding and obeying, we tend to strive, push, and then shut down…because we can't keep up. We are depleted.  Let's take time to gather in the beautiful mountains of NC and experience the fullness of JOY that is found in walking in obedience and abiding in the presence of God.
"You make known to me the path of life; in your presence, there is fullness of joy; at your right hand are pleasures forevermore." Psalm 16:11
"As the Father has loved me, so have I loved you. Abide in my love. If you keep my commandments, you will abide in my love, just as I have kept my Father's commandments and abide in his love. These things I have spoken to you, that my joy may be in you, and that your joy may be full."
John 15:9-11 ESV
All ladies are invited to join us for our Ladies' Retreat on Friday – Sunday, May 5-7 at the Cove in Asheville, NC.  Register online at the link above.  Please contact April Rains at praiseladies@praisecathedral.org with any questions.
MEN'S MINISTRY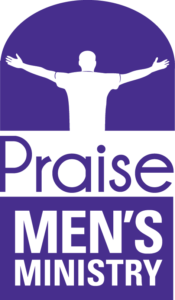 Pastor Chris Criswell
ccriswell@praisecathedral.org
Men's Bible Study will continue this Sunday at 6:00 PM in the Fellowship Center.
SUPPORT MINISTRIES